The Fine Arts in Bavaria
There are approximately 10,000 fine artists living and working in Bavaria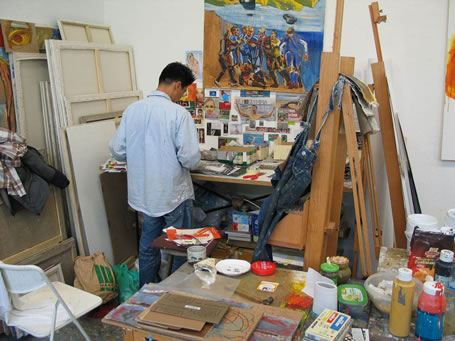 The fine artists' works range from paintings to sculptures, graphics, photographs, installation and video art to other contemporary forms of expression.

The Free State of Bavaria supports the fine arts in many different ways. The primary focus lies on training of and funding young artists. The Akademien der bildenden Künste (Academies of Fine Arts) in Munich and Nuremberg respectively, train art students in different subjects such as free and applied arts, interior design and art education. Among the measures taken by the Free State of Bavaria to promote and support young artists are the following: on an annual basis, the Free State of Bavaria awards the "Bayerischer Kunstförderpreis" (Bavarian Award for the Advancement of the Arts) to up to five fine artists. Furthermore, the Free State of Bavaria funds various foreign exchange scholarships as well as exhibition catalogues of emerging young independent artists.

Apart from these programmes, there are additional support funds for artists, independent of their age, notably the programme on the acquisition of artworks and the art studio support programme. Cultural policy is particularly concerned with a lively exhibition landscape in the whole of Bavaria. For this very reason, the Free State of Bavaria mainly supports exhibitions by local art clubs, professional associations as well as local communities and municipialities. There is also state financial support available to artists coping with difficult conditions. For example, Bavaria contributes to the "Fonds Deutsche Künstlerhilfe" (German Fund for the Support of Artists) and grants the Bavarian honorary pension to artists who are 65 years of age or older and who have made outstanding contributions to cultural life in the Free State.
Additional information: