International
Globalization as Opportunity for a Cosmopolitan Bavaria: International Science and Research Networks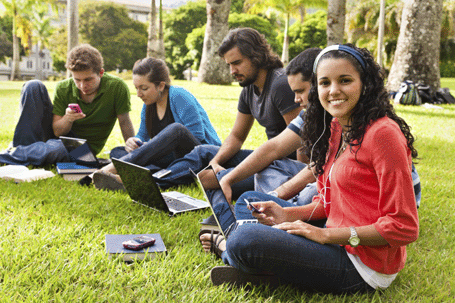 With the globalization of the world economy and the opening of national borders, mobility and cross-border cooperation have become essential for science and research, teaching and studying. This is why, many years ago, the Bavarian State Ministry of Education, Science and the Arts began to focus on promoting academic cooperation and exchange at an international level.
Internationalization Programme

In close cooperation with the Bavarian universities and universities of applied sciences, the State Ministry has started a comprehensive internationalization programme.

With a budget of approximately ten million euros annually, this programme supports the internationalization process of universities in many ways. For example, calls for competitive tenders for the internationalization of degree courses in Bavaria have been initiated. German and international students alike benefit from more than 30 government-funded concepts for the improvement of English-speaking programmes and the development of co-operative international degree courses as well as from a significant increase in scholarship funding. Additionally, universities are provided with funding to facilitate temporary lectureships and research assignments at Bavarian universities for international visiting professors.

In a unique initiative, the state ministry has launched a funding policy in order to establish a "Culture of Welcome" in a joint venture with the Alexander von Humboldt Foundation. In addition, interaction with international scientists is supported by new initiation grants for international cooperative research and the strengthening of international academic centres.