University and Research
University Landscape with Perspectives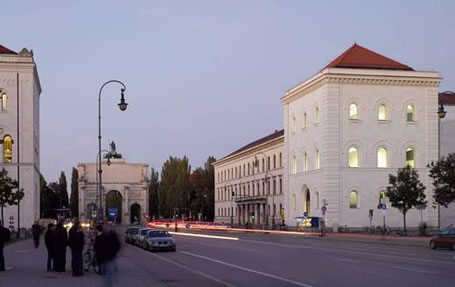 Bavarian universities are productive, diverse and differentiated: With more than 1,500 degree courses, Bavaria is one of the federal states with the most comprehensive programme – ranging from agriculture to dentistry.

The universities in Bavaria offer university studies in each region. The teaching and research institutions can look back at a rich history and have produced many important figures. Today, they offer a first-rate contemporary scientific education that enables young academics to start a career in their region or abroad.

The universities of applied sciences distributed throughout all Bavarian regions, offering students many diverse and practice-oriented degree courses. Moreover, there are co-operative programmes with universities, which enable students to complete their studies by earning a doctorate degree.

The universities of arts in Bavaria support creativity in their students and help them to develop artistically. At two state universities of fine arts and several universities of applied sciences, the arts are being taught with many different approaches.
Top-level Research

With research comes the responsibility to actively and conscientiously shape social and technological progress.

Bavaria's research landscape is diverse and enjoys an excellent national and international reputation. Consequently, it is necessary to strengthen and defend this position in the ever fiercer competition for the best ideas and concepts. Research in Bavaria is performed at numerous universities and non-university research facilities. The universities form the core of this research system. They are essential to interdisciplinary dialogue spanning the entire range of subjects. In addition, they represent the unity of research and teaching and provide first-rate education for young academics and scientists.

The research activities of universities range from basic and applied research to exploring the great social challenges like health, climate change, demographics, energy and mobility.

Universities of applied sciences focus particularly on applied research and development. They are important partners to small and medium-sized businesses and contribute substantially to keeping the Bavarian economy innovative and competitive.